ABOUT US
We have been serving Stratford Connecticut and the surrounding area with Quality Residential & Commercial Roofing & Roof Repair Services For Over 26 Years.
Family owned and operated by Saul Robles, Kellner has carefully established a reputation for providing quality workmanship on their roofing, re-roofing, roof installation and roof maintenance programs. We are regarded as one of the best roofing contractors in Fairfield & New Haven Counties.
Whether it's a new asphalt shingles, wood shingles or even a new copper roof for your home consider us as your preferred Stratford roofer. Or if you need a simple roofing repair, emergency roof repair or have recent storm damage our licensed Stratford roofing company is the one to call...
(203) 254-4447
SCHEDULE A FREE ROOF INSPECTION
This is for roofing inspection requests only. Marketing inquires will be discarded.
OUR STRATFORD ROOFING COMPANY OFFERS
Residential Roofing:
New Construction / Re-Roofing
Slate, Cedar, Tile, Asphalt, EPDM
Storm, Wind, Hail Damage
Leak Detection Repair
Tear off and Replacement
Roof Drainage
Structural Repair
Restoration
Slate Roofing & Repair
Cleaning and Maintenance Programs
Flat Roofs/Roofing
Copper flashing
Single family
Condos
Tile, Slate, and Wood Shingles
Copper and Asphalt Shingles
Commercial Roofing:
Flat Roofing/Roofs & Flat Roof Repair
Modified Roofing & Repair
Built up Roofing
Leak Detection/ Repair
Resealing – Exterior Silicone
Structural Repair
Waterproofing
PVC Roofing & Repair
TPO Roofing & Repair
EPDM Roofing & Repair, Single Ply EPDM
Cool Roofing, Cool Roof Coatings, Elastomeric Coatings
Slate, Wood, and Asphalt Shingles
Gutters and Downspouts
Emergency Roof Repair
Preventive Maintenance Programs (proactive and reactive repair services)
Roof Inspections
OUR PROMISE TO YOU
BY SAUL ROBLES - OWNER OF KELLNER ROOFING

---
We promise to accept responsibility for our actions and act with honesty and integrity, while not compromising the truth to help establish us as one of the most reliable and respected Connecticut Roofing Contractors. We promise to conduct our business in a manner that elevates how a roofing contractor is perceived by both individual homeowners and commercial clientele alike and above all else, we promise to make exemplary customer service and safety our top priorities. - Saul Robles
WHY CHOOSE US?
OUR ROOFING EARNS THE HIGHEST RATINGS
---
WE GET THE JOB DONE RIGHT FROM START TO FINISH
---
WE ARE LOCAL FAIRFIELD & NEW HAVEN COUNTY ROOFERS
---
ONCE YOU WORK WITH US, WE'LL BE YOUR ROOFING COMPANY FOR LIFE
CALL US AT (203) 254-4447
ROOFING PRODUCTS WE USE AND TRUST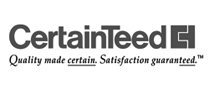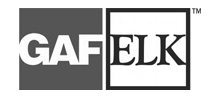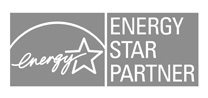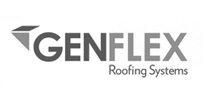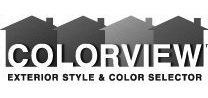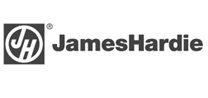 REVIEWS FROM THE WEB
Last year, Saul from Kellner responded immediately to my need for a roof repair. He arrived promptly and fixed the problem beautifully, on time, and at a reasonable price. Great work!

Randye Kaye

, Review from Google+
Saul and his staff were wonderful to work with. The price for the work performed was reasonable and it held off Hurricane Irene! Great job! Highly recommended!

Jo Ann Russomanno

, Review from Networx
Saul is by far the best contractor I've had the privilege of working with. I had a terrible leak in my roof during a torrential rain storm. I called Saul and he was at my house within 30 minutes for an estimate. His estimate was fantastic, he gave me numerous options with a wide variety of price ranges. Saul was at my house and the repair completed in less than 24 hours from the time I first called him! He worked with me and the price was fantastic and the work even better! His technical knowledge and ability to get the job done quickly and efficiently was outstanding. Having been burned by contractors in the past, working with Saul and Kellner was truly a breathe of fresh air. Work with him in confidence, he's truly one of the good guys!

Steve T.

, Review from Yelp
Saul is one of the most generous individuals I have encountered during my time working at Reservoir Community Farm. On his way to an estimate in Stratford, he stopped by our community farm in Bridgeport to ask about our growing and educational operation and got to chatting. On seeing our broken wheelbarrow he got into his truck and came back with a brand new wheelbarrow to help us finish our tasks for the day. I believe that kind of outstanding kindness must bleed into everything else he does. He's truly inspirational! Thank you, Saul!

Ellie A.

, Review from Yelp
Saul does excellent work and his prices are reasonable. He and his workers are also very neat, they clean up all the debris and they are very trust worthy. Saul and his crew also complete the job in the amount of time quoted. I would absolutely hire him again.

Josephine Raiani

, Review from Google+
The Kellner team diagnosed and fixed multiple problems at my home. Saul reminded me that the roof problems were from prior storms and he helped me submit them for insurance refund. Because of their amazing work on not just the roof but also other issues around the property, I was able to sell my home within a few months of putting it on the market! Thanks Saul and the rest of the Kellner crew; you did an awesome job and are super honest and reliable.

Go Gi

, Review from Google+
Saul and his staff were trustworthy, meticulous and knowledgeable....I was extremely happy with the work that was provided at a reasonable cost. Kellner Roofing provides a wide range of skilled services....I highly recommend this company.

Jane Russo

, Review from Networx
I am very pleased with Saul. He gave a good price, the quality of his work was excellent, and he was timely. I have already recommended him to friends.

Heather

, Review from Networx
Saul was great to deal with on this job. He was always present when the work was being done and making sure that the work was right. The roof that they put on was overkill for a residential job. I really appreciate the extra quality that they put into the job. 8" drip edges and not 4"! Commercial Base sheet! They cleaned up at the end of every days work. They were also very conscientious of their attention to detail. I would recommend them to anyone that wants a great job at a good price. Best of luck with your search. I had 7 estimates and all were very different. It is not easy to decide, but this was the right choice for me.

Daniel Smith

, Review from Networx
They responded quickly and came the very next day which was a Sunday and actually early for appointment. Removed snow off from about 3 feet from edges and added calcium chloride to gutters to allow drainage. This gave immediate relief to ice dam and leakage coming inside home. was very pleased with work and both gentlemen were thorough and professional. I would use them again.

Marie Gilmore

, Review from Networx
I would recommend Saul for this project. Not only did he respond quickly to my request for an estimate, he was there the next morning. His price was very good for the job to be done. Saul and his team were there on the day he said and the job was completed within one day. He appears to be a very trustworthy and knowledgeable business owner. I feel he was fair and honest.

Sheri R.

, Review from HomeAdvisor
Saul brought an 'A' team to do the work, which was a repair of poorly installed gutter guard by another contractor and adding a water barrier around the perimeter of the roof. The work was of high quality and done efficiently I would recommend using Kellner, and I will use them again should the need arise.

Jon L.

, Review from HomeAdvisor
We were very pleased with the customer service and job performed. Saul was conscientious, called and showed up when he said he would. He cleared our roof of snow & cleaned up...I would recommend them.

George B.

, Review from HomeAdvisor
Saul was honest and went above and beyond to help us solve our roofing issue. We look forward to working with him again. We will definitely share his name with our friends and family.

Debra H.

, Review from HomeAdvisor
My experience with Kellner Home Improvement was an excellent one. The work was completed in one day and the clean up was as if they were never there. And they showed up ON TIME. I highly recommend them.

Maria P.

, Review from HomeAdvisor
I had a very good experience with Kellner. Saul is a very nice person and very trust worthy. His work is exceptional.

Josephine L.

, Review from HomeAdvisor
00
Years We've Been in Business
00
Our Number of Hardworking Roofers
00
The Number of Cities We Serve